General Assembly 2022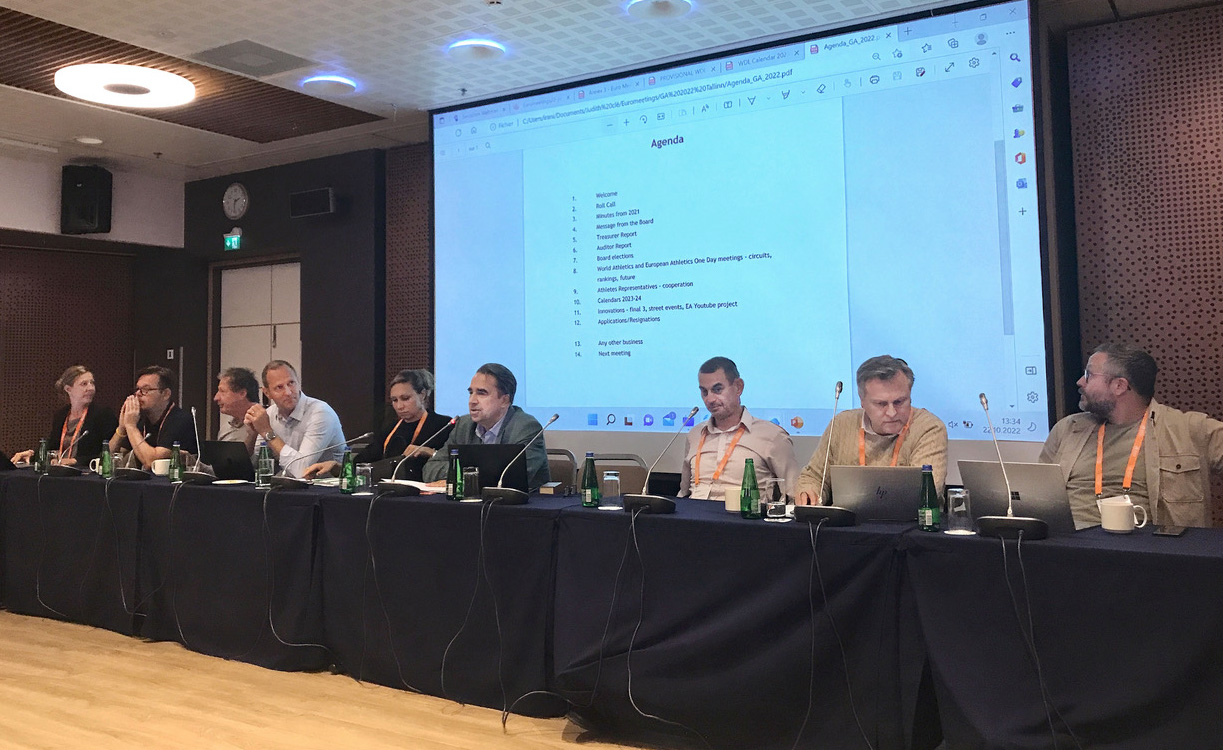 The traditional General Assembly of Euromeetings was held in 2022 in Tallinn on Saturday, as part of European Athletics Convention.
Euromeetings has currently more than 40 members with more than 50 meetings from different categories. Board report, treasurer report and auditor report were approved. Discussion was held about World Athletics Circuits and plans towards the one day meetings, also European Athletics view and informations about new plans for Athletes Representatives regulations. As usual also Calendars for 2023 and 2024 were on the table.
Board elections were staged afterwards and all proposals were unanimously accepted. So here is your Board for 2018-2022.
President: Alfons Juck (Ostrava)
Vice-President: Marc Osenberg (Dusseldorf)
Honorary Secretary: Jacky Delapierre (Lausanne)
Honorary Treasurer : Jari Salonen (Finland)
Members: Kim Gevaert (Brussels), Spencer Barden (London/Birmingham), Marc Corstjens (Heusden/ Liege), Johan Engberg (Karlstad), Hans Klosterman (Hengelo), Marc Osenberg (Dusseldorf).
Also Ulf Saletti (Stockholm) accepted to continue as our Auditor and Judith Bongard as our Secretary.
Next meetings:
---