General Assembly 2020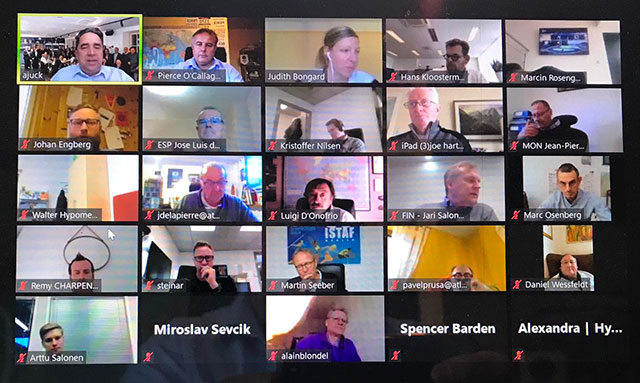 The Euromeetings General Assembly 2020 was held on Wednesday for first time ever on-line. Member organisers (40+persons) in Europe were talking about the pandemic 2020 season and preparations for 2021. Among the guest speakers was World Athletics CEO Jon Ridgeon who invited the meets to be more brave in innovations and improvements in the coming years.
World Rankings situation was explained by Carlo de Angeli and also Jose Luis de Carlos described the current structure of European circuits. Calendars for 2021-23 were also matter of discussion. Covid experience was described by Bislett Impossible Games meet director Steinar Hoen and Herculis DL meet athletes liaison Remy Charpentier. Former 800 m European champion Bram Som explained the Wave Light technology which helped in long distances last summer and fall.
Euromeetings members are hoping that the next GA planned for October 15 2021 will be in Lausanne (as part of EA Convention) in traditional mood.
Next meetings:
18.9.
to
19.9.
2021
DÚcastar
Talence (France)
WA Combined Events Challenge
Details
---
---